Ingegneria
Università ROMA TRE
---
Laboratorio Microsoft
MICROSOFT DEV CAMP
Laboratorio pratico di sviluppo applicazioni per Windows 8, Windows Phone & Windows Azure, con Lorenzo Barbieri e Pietro Brambati
---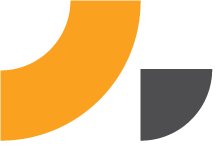 22/03/2013
Iscriviti
Il Dev Camp è un laboratorio di sviluppo libero: un'occasione per scrivere codice insieme e migliorare o testare le proprie applicazioni per il Windows Store su Ultrabook e Tablet x86 e ARM, le app Windows Phone su Nokia Lumia e le app Windows Azure gratuitamente nella Cloud.
QUANDO
Venerdì 22 marzo dalle ore 10.00 alle 13.00
PRENOTAZIONI
Usa il pulsante azzurro "iscriviti" in alto a sinistra
INFORMAZIONI TECNICHE SUL LAB
Scrivete qui: itamsdn@microsoft.com
RELATORI
Lorenzo Barbieri aka @_geniodelmale (evil genius) is a Microsoft Technical Evangelist specialized in Windows 8, Windows Phone and Visual Studio ALM. He likes to engage with communities, people, especially if there is great food!
Pietro Brambati is a passionate developer ninja. He likes working with different kind of languages and frameworks, working on different size applications, scaling from mobile device apps to large, enterprise- ready applications. He has been working with Microsoft as Technical Evangelist
DOTAZIONE SOFTWARE E HARDWARE RICHIESTA
Requisiti per partecipare al Lab:
Windows 8: Laptop personale con installato Windows 8 e Visual Studio 2012 Express per Windows 8 (scaricabili gratuitamente qui).
Windows Phone: Laptop personale con installato Windows Phone 7.1 SDK e Zune Client per lo sviluppo su WP 7.x o un laptop con installato Windows 8 Pro (e HyperV abilitato) e il Windows Phone 8 SDK per lo sviluppo su WP 7.x e WP8. Entrambi gli SDK possono essere scaricati da qui.
Windows Azure: Laptop personale con installato Windows Azure SDK, una sottoscrizione Windows Azure. Per ottenere il massimo dall'evento, è necessario aprire la sottoscrizione prima di partecipare: attiva subito quiuna versione di valutazione gratuita valida 90 giorni