Ingegneria
Università ROMA TRE
---

Porta il CV
University Recruitment Day
The sponsoring companies of Codemotion are looking for CVs. The search is on for resources at all levels: developers, managers, technical supervisors, system analysts and university students.
---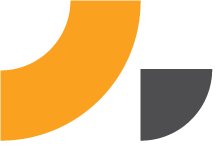 Anche quest'anno vogliamo ripetere la campagna raccolta CV per darvi l'occasione di avere nuove opportunità professionali. Leggi i consigli per ottenere il massimo da questa occasione.
AGGIORNA IL TUO CV SIA NELLA FORMA CHE NEL CONTENUTO
Scrivere un buon CV comunicativo, cioè che non sia solo un freddo elenco delle nostre esperienze professionali ma che riesca a far emergere quello che sappiamo fare, non è così immediato come può sembrare. Vi suggeriamo queste letture:
Come scrivere il CV
Le 10 regole d'oro per scrivere un buon curriculum vitae
PORTA TANTI CV
Stampa un numero di copie del tuo CV almeno uguale al numero di aziende sponsor presenti. Puoi portare anche il CV in formato digitale!
SCEGLI IL MOMENTO MIGLIORE
Lo staff delle aziende sarà preso d'assalto al momento della Pausa-Consegna CV. Ti suggeriamo di utilizzare anche gli intervalli di tempo fra un talk e l'altro, in modo che il personale abbia più tempo da dedicarti.
FAI IN MODO CHE LO STAFF SI RICORDI DI TE
Non limitarti a "far cadere" il CV nella box presente su ogni desk. Presentati e chiedi informazioni sulle attività dell'azienda allo staff presente.
PRENDI UN CONTATTO DIRETTO
Dopo che hai parlato con lo staff di un'azienda e pensi che questa sia veramente una occasione interessante per te, chiedi un contatto diretto (una email) a cui inviare il CV in formato elettronico.
Metti i nostri banner sul tuo sito!
×