Ingegneria
Università ROMA TRE
---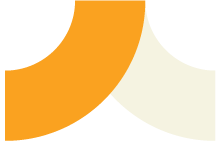 About
FOR US CODE IS EMOTION
Programming is an art and in order to create a good quality code, great expertise is needed. Those who think that to develop software is a monotonous mechanical activity with no stimuli or imagination, is wrong.
---
Abbiamo due grandi novità! L'annuncio del programma Codemotion World e l'apertura del Training Codemotion.
CODEMOTION WORLD.
Codemotion diventa un progetto internazionale con tappe a Roma, Madrid, Venezia e Berlino. Città dopo città il nostro sogno è costruire un network di sviluppatori che condividano con entusiasmo e professionalità la passione per la tecnologia e l'innovazione. Visita Codemotion World!
TRAINING CODEMOTION
La formazione contribuisce più di ogni altro fattore al successo professionale e all'avanzamento di carriera delle persone Per questo abbiamo dato vita ad un programma di formazione dove coinvolgiamo i nostri speaker esperti nelle tecnologie e linguaggi. Scopri la nostra offerta formativa.
UN PO' DI STORIA
Siamo al terzo anno di Codemotion Roma e al nostro settimo evento. E' stato un cammino lungo in cui condividendo emozioni abbiamo cercato di appassionarvi alla tecnologia e alla buona programmazione. Il nostro scopo non è insegnare ma trasmettere entusiasmo e fornire stimoli e idee.
Dopo quattro anni di Javaday, abbiamo fatto compiere un grande salto all'evento evolvendolo in Codemotion. Aprendo le porte a tutti i linguaggi e tecnologie si sono catalizzate ancora di più sorgenti di creatività e opportunità di lavoro.
Inoltre abbiamo spostato l'attenzione da un prodotto (Java, a suo tempo di Sun, ora di Oracle) ad una disciplina: la programmazione, a vantaggio di tutti.
CRESCIAMO CON VOI
Edizione dopo edizione cerchiamo di offrirvi sempre qualcosa in più rispetto all'evento precedente. Questa continua crescita avviene soprattutto grazie agli stimoli che vengono dalla community e dai partecipanti. Se avete suggerimenti e idee per il Codemotion potete scriverci qui: info@codemotion.it